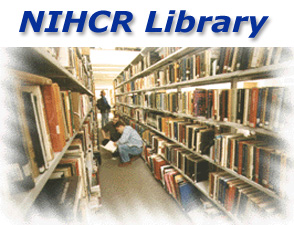 The reference collection, or room is not a separate library it is the part of the total collection organized for quick and easy use but it can not be borrowed, each kind is listed below:
but it can not be borrowed, each kind are
listed below:
provide information about words meaning, derivation, spelling pronunciation, and usage, they are Webster's New Twentieth Century Dictionary of the English Language, the Oxford English Dictionaries, Persian English Dictionary, Punjabi English Dictionary, Arabic English Dictionary, Dictionary of modern Politics, Dictionary of Islam, Dictionary of Asian Philosophies, Dictionary of Hindu Names, Classifiable Dictionary of Hindu Mythology, Dictionary and Glossary of Quran, French Dictionary, German English Dictionary, Spanish Dictionary, Dictionary of Judicial and Revenue terms, Dictionary of Aryan language, Dictionary Pukhto-Pushto, Dictionary of Kashmir proverbs and sayings, Oxford Turkish Dictionary, Dictionary of World History, Dictionary of Indian History, Dictionary of Languages of India (Linguistic Survey of India) Dictionary of Indian Biography, Dictionary of Geography, Chronological Dictionary of Sindh.
Covering all topics, or specialized focusing on a particular discipline such as variety of information from origins, They are: Encyclopedia Britannica, Encyclopedia of Religion and Ethics, International Encyclopedia of the Social Sciences, Encyclopedia of Islam, Encyclopedia of Seerah, Encyclopedia of World Art, Encyclopedia of Indian Literature, Encyclopedia History of World Civilization, Encyclopedia of Sufism, Encyclopedia of Women in South Asia, Encyclopedia of Asian History, Encyclopedia of Archaeology History and Discoveries, Encyclopedia of Historiography, Encyclopedia of Asiatica, Encyclopedia of India, Encyclopedia of Kashmir, Encyclopedia of Pakistan, Encyclopedia of Indian National Congress.
The library has a rich collection of maps they are Historical Atlas of the Islamic World, Britannica World Atlas with text and World-Maps for finding the direction and distance to MAKKAH.
Gazetteers provides geographical information and data about places the library has Punjab, Sindh, NWFP, Baluchistan, and Historical and Political Gazetteer of Afghanistan.